sponsored by
---
SEPTEMBER 16, 2021

Join Hispanic leaders from throughout the state in a fun game night featuring a version of the popular loteria game benefiting legal aid.
Host
Hispanic Issues Section of the State Bar of Texas


Benefiting
Texas legal aid programs serving those impacted by the COVID-19 pandemic

Where
Zoom

When
5 p.m. - 6:30 p.m., Thursday, Sept. 16
Door Prizes & Intermission Entertainment!
---
To donate by purchasing a playing card/tabla:
---
~Partner~
~Supporter~
Benny and Nikki Agosto

~Ally~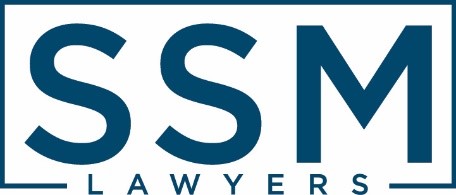 Terry Tottenham
~Friend~
Alexander Dubose & Jefferson LLP
Judge Antonia "Toni" Arteaga
Justice Gina Benavides
Judge Lesley Briones
Cameron County Bar Assn.
Carlos Eduardo Cárdenas
Dallas Hispanic Bar Assn.
El Paso Young Lawyers Assn.
Firth Bunn Kerr Neill
Glasheen, Valles & Inderman
Hispanic Bar Association of Houston
Hon. Deborah Hankinson
Laredo-Webb County Bar Assn.
MABA - Houston
MABA - San Antonio
Chief Justice Rebeca Martinez
Judge Maria Salas Mendoza
Judge Mario Ramirez
Justice Veronica Rivas-Molloy
Kay Sim
Texas Women Lawyers
Women in the Law Section
~In Kind~
Sylvia Borunda Firth
Patrick Gabaldon
Kendra Scott
Jaime Vasquez
Recent News

Aug. 12, 2022
Senator John Cornyn Honored for Access to Justice Efforts
May 26, 2022
TAJF Creates Tottenham Veterans Justice Fellowship
March 31, 2022
TAJF Receives $20 Million from TDHCA to Provide Housing Legal Services
Nov. 10 , 2021
Legal Aid Crucial for Veterans - Chief Justice Nathan Hecht, Justice Chari Kelly, San Antonio Express-News
Aug. 25, 2021
TAJF Receives $20 Million from TDHCA to Provide COVID-related Housing Legal Services
June 16, 2021
Texas Legislature Provides Funding for the State's Legal Aid System
May 11, 2021
TAJF Executive Director honored with national Innovations in Equal Justice Award
Apr. 15, 2021
Help sexual assault survivors and support legal aid - Justice Eva Guzman, Houston Chronicle
Mar. 3, 2021
Hurting from the pandemic and storm, more Texans need legal aid - Chief Justice Nathan Hecht, Austin American-Statesman
Nov. 5, 2020
Texas Veterans Legal Aid Week goes virtual, free clinics held Nov. 9 - 13
Oct. 21, 2020
Stop TX Eviction Launches to Keep Renters Housed
Oct. 1, 2020
TAJF Creates New Tate Rural Justice Fellowship
Sept. 22, 2020
Hispanic Issues Section Raises Funds for Legal Aid
Sept. 2, 2020
TAJF Adds Houston Attorney Travis Torrence to Board
Aug. 25, 2020
TAJF Names Former Texas Supreme Court Justice Deborah Hankinson as Board Chair
Aug. 12, 2020
TAJF Sponsors Five Equal Justice Works Fellows
Aug. 10, 2020
American Bar Association Appoints TAJF Executive Director to New Positions
June 25, 2020
Nearly 50 Prime Partner Banks Remain Committed to Funding Civil Legal Aid