Celebrating 25 years of providing access to justice to Texans.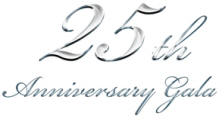 Thank you to all our supporters for a successful event!
To view a slide show from the May 27 event, click here.

Gala Host Committee Chairs
Joseph D. Jamail, Jamail & Kolius
Charles W. Matthews, Exxon Mobil Corporation
Harry M. Reasoner, Vinson & Elkins LLP
Richard L. Tate, Chair, Texas Access to Justice Foundation
Host Committee

---
Sponsors
(
as of 5-30-09)
Visionary
Patron
AT&T
Fulbright & Jaworski L.L.P.
Graves Dougherty Hearon & Moody
State Bar of Texas Construction Law Section
Guardian
ConocoPhillips
Shell Oil Company
Steward
Carol Nielsen, Baker Botts L.L.P.
Scott Partridge, Baker Botts L.L.P.
Tom Phillips, Charles Szalkowski, Baker Botts L.L.P.
Beck, Redden & Secrest, L.L.P.
Beirne, Maynard & Parsons, L.L.P.
Dykema and Dallas City Bank
Gardere Wynne Sewell LLP
Gibbs & Bruns L.L.P.
Haynes and Boone, LLP
Temple-Inland Inc.
The Krist Foundation
Friend
Dean James J. Alfini, South Texas College of Law
Akin, Gump, Strauss, Hauer & Feld LLP
Scott J. Atlas Fund of the Houston Jewish Community Foundation
The Law Office of Chad Baruch
Bishop London & Dodds, P.C.
CenterPoint Energy
Nina Cortell
Dell, Inc.
Evans Edwards LLP
Greenberg Traurig LLP
Deborah Hankinson
Vester T. Hughes, Jr.
Kelly, Hart & Hallman LLP
Langley & Banack, Inc.
Locke, Lord, Bissell & Liddell LLP
McGinnis, Lochridge & Kilgore, L.L.P.
Elizabeth E. Mack
Harriet Miers
Richard Warren Mithoff
St. Mary's University School of Law
State Bar of Texas Women in the Law Section
Strasburger & Price, LLP
Sutherland, Asbill & Brennan LLP
Tate, Moerer & King, L.L.P.
Thompson & Knight Foundation
University of Texas Law School Foundation
Whitehurst, Harkness, Brees, Cheng & Imhoff
---
Please see the 25th Anniversary Gala Sponsorship Packet for more details on becoming a sponsor for this event.
Donate online by clicking the PayPal button below.
If you prefer to mail your donation, please click here for the form and send it, along with your tax-deductible donation.
---
Recent News

July 13, 2023
June 12, 2023
June 1, 2023
May 29, 2023
May 17, 2023
Apr. 25, 2023
Nov. 29, 2022
Oct. 26, 2022
Oct. 17, 2022